Free event: Understanding the new Charter of Aged Care Rights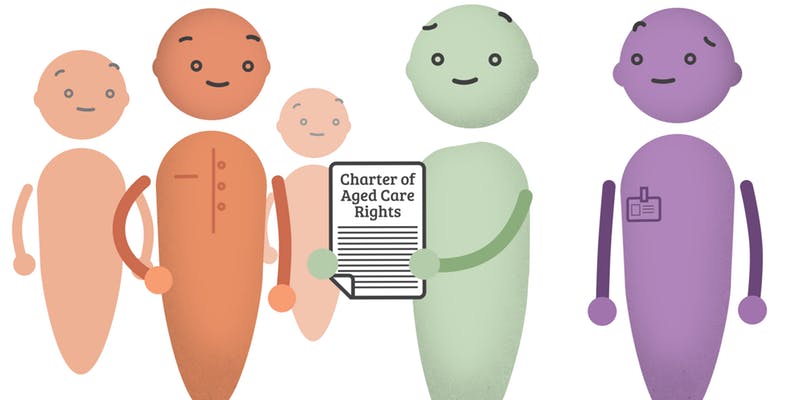 ARAS and OPAN (Older Persons Advocacy Network) are hosting free interactive educational events to inform consumers, carers and families, and providers about the new Charter of Aged Care Rights. The event will include a focus on Home Care and the Commonwealth Home Support Programme.
By attending this event you will learn:
What are rights?
What are the fourteen (14) consumer rights in the new Charter of Aged Care Rights
Key changes and rationale for change, including alignment with the new Aged Care Quality Standards
Benefits of the changes for both consumers and providers
Charter implementation requirements and timelines
What does signing the Charter mean, and the consumer's right not to sign
What is aged care advocacy and what support is available
What resources are available to assist with understanding the Charter and supporting conversations.
Further information about this event
Afternoon tea and refreshments will be provided
Free parking is available on site
This is an important opportunity for providers to deepen their engagement with consumers!

Register here for the Port Pirie, SA event
Monday, 25 November 2019
2:00pm – 4:00pm
John Pirie Motor Inn, Port Pirie

Register here for the Victor Harbor, SA event
Tuesday, 26 November 2019
2:00pm – 4:00pm
McCracken Country Club, Victor Harbor

For further information visit please visit www.opan.com.au/charter or call OPAN Charter Information Line on 1800 237 981 8am - 8pm (AEST) Mon to Fri.
Contact
Aged Rights Advocacy Service Inc.